Experience the Best in the Business
I'm Hridoy Chowdhury, an Perfect SEO Expert and SEO consultant based in London.
I'm unique from other SEO consultants because my advice has been featured on top SEO blogs like SEMrush, Moz, SearchEngineLand, Smart Insights, CrazyEgg, and SearchEngineWatch.
Additionally, I have the confidence of top SEO professionals like Rand Fishkin, Sean Work, and Alexandra Tachalova and was named one of Yahoo! Finance's top 20 influencers in 2019. Getting your business to grow with SEO is as simple as contacting us.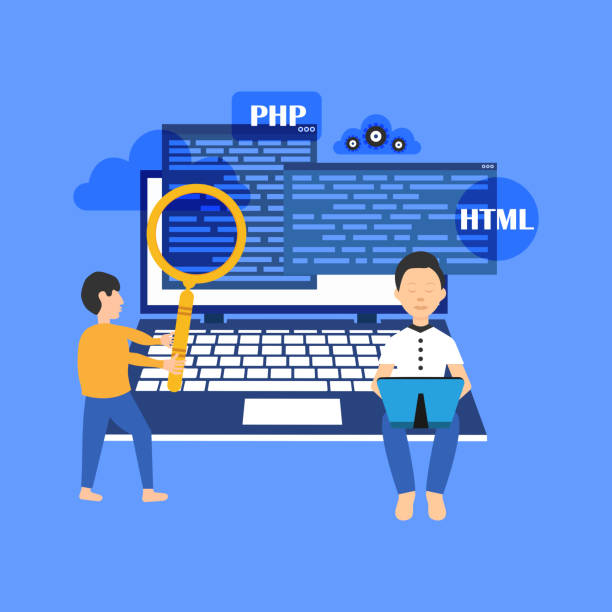 Meet the SEO Consultant:  Hridoy Chowdhury
Hi, I am  Hridoy Chowdhury. My experience in SEO spans over a decade. Being a consultant for some large companies in the UK and US, I can safely say that I offer the best search engine optimization services, as I have many satisfied clients to prove it.
There are a number of publications that publish my writing in the field of digital marketing. My contributions can be found on Search Engine Land , SEMRush , SERanking, WordTracker, among others.
The majority of my work is writing, but I have participated in some important SEO conferences in London as well.
My SEO Consultancy Services
Freelance Consulting Service
I have the qualifications and track record to prove that I am one of the top Perfect SEO Expert in the UK.
Also, I speak on SEO at major international and UK conferences. 
SEO Audits Service
The beginning is here. My SEO audits will give your site a lift, the first step towards dominance in search engines.
Content Marketing Service
By going above and beyond industry standards, publish content that people will want to read, share, and download. Briefings, visualizations, and research are included.
1:1 Coaching Service
In addition to being difficult and lonely, SEO can also be very rewarding. I will work with you one-on-one to increase traffic to your site.
The SEO methodology I developed actually works, as we will see in a moment.
You might be surprised to hear that I was an SEO disaster before I quickly learned how to do it right. 
I didn't rank well on Google with my first website 
The first website I launched was almost ten years ago in 2013. It was obvious to me, like most people, that search engine optimization was going to be the most effective way to generate traffic.
The following are the things I have done and followed the best practices:
I kept my website up-to-date

Regularly publishing content

On-page elements optimized

Building backlinks
Although I have generated only a few clicks, nothing appears to have moved the needle.
It's an approach, I've learned, of regularly publishing content and developing backlinks that big brands use, which is effective for them. As a solo blogger, it was impossible for me to make my blog profitable and attract tons of traffic.
After that, I had a revelation.
It's the classic "light bulb" moment! As a result of my experiences, I have realized that writing great content and establishing backlinks are not enough.
Each TYPE of content and each TYPE of backlink has its own characteristics. As I began to express my knowledge in words, my blog began to grow. I also worked on websites in multiple industries while working on those websites.
The next step was as follows
I landed a job at one of the biggest fitness course companies in the UK a few months later.
A number of fitness-related keywords are extremely competitive, so I struggled to rank for some of them. Furthermore, the company has stagnated in position 5 for years! I was expected to reach position 1 according to them
That worked great, too. Several of my keywords, such as "personal training courses", rank on the first page.
Asking myself, "Will this system be useful for different companies also?"
I believe this system could also work for other companies if it works for my blog and the company I work for.
As a result, I turned my approach into a consultancy for SEO.
Following that, I tested out my new system with a few SEO agencies and companies to see if it could be applied to SEO website migrations and consultancy.
Greetings and Welcome to Our SEO Consultancy Service
The methodology of my consultancy system has been updated many times since the initial launch.
The elements I include in my SEO methodology are web marketing, web analytics, content strategy planning, link building, internal link recommendations, topics, and keyword strategy.
You want to get seen in Google searches, attract customers, and convert them.
What's the best part? Currently, I apply my methodology to my sites on a weekly basis.
The methodology is outlined below.
Analyzing SEO from a deep perspective
There is no fluff. There is no theory. You'll be able to plan and setup your SEO Strategy in no time with this 100% actionable data.
We are always up-to-date
There is no need to worry about outdated SEO tactics and strategies. We keep our consultancy up-to-date at all times.
Regular Results: Everything You Need to Know
You shouldn't choose this if you're looking for just monthly deliverables. Results are delivered regularly through my SEO methodology.
Works in a wide variety of industries
Our methodology has been tested by 50+ different companies in six countries, spanning 12 different industries (including e-commerce, fitness, B2B, and nutrition).
How does an SEO Consultant work?
The skills of an Perfect SEO Expert consultant are geared towards increasing a website's search engine ranking. For any business or industry, consultants provide specialized services and one-on-one consultations. 
The Perfect SEO Expert consultant may specialize in building backlinks, performing technical SEO checks, recommending fixes, and writing blog posts and landing pages, while others may be more generalists and have the knowledge to handle everything that is required. 
An Inside Look at My SEO Consultancy
The Perfect SEO Expert consultancy system 3.0 is shown below.
Consultancy for content SEO Service

. Specifically, content audits include recommendations to improve the SEO of landing pages and blog posts on your website. In this case, the content is of very high quality, it meets Google guidelines, and it can be indexed by search engines more easily.

Consultancy services for Technical SEO.

Using these services, you can evaluate your website's structure, crawling, indexing, and publishing in great detail. The report includes a long list of items, including page errors, broken links, and broken images.

A method of On-Page SEO Service

. The ranking of a landing page on search engines is analyzed here. A local SEO strategy for a local business or international SEO for an eCommerce website ensures that a page is SEO optimized for its primary function.

A method of Off-Page SEO Service.

The fact that I have 10 years of experience as one of the UK's top Perfect SEO Expert consultants means that I have an extensive network of contacts with HARO specialists, PR specialists, journalists and bloggers who can assist with link-building campaigns

The Auditing of SEO Service.

All of these insights are presented in one report during an audit. A search engine optimization strategy is also identified for ranking higher in search results.

The Web Analytics Service.

The analytics service isn't entirely an SEO consultancy, but it is closely related to it. My recommendations and reports help you improve your web analytics metrics such as dwell time, bounce rate, and average. The time spent on a page and the exit rate.
Answers to Your Most Common Questions
Are you able to offer SEO packages?
To increase traffic, I adopt a strategic approach to Perfect SEO Expert consultation, in which I take a comprehensive look at your business and apply SEO directly to it. 
The value of visitors depends on their conversion rate and ability to meet your business objectives. 
Many people recommend buying SEO packages when it comes to Perfect SEO Expert services. This concept has been adopted by many search engine optimization agencies today.
It is obvious that those who propose an SEO kit do not understand SEO. Can you explain what I mean? 
SEO vendors aren't doing their customers any favors when they sell packages that lock them into predetermined collections of results and activities that aren't customized to their firm.
The bottom line? A service package is not tailored to the business, customers, or Google updates, and is a waste of time and money.
Can I use this in my industry?
I have proven my SEO system to work for 50+ different companies across six countries, spanning 12 industries (including e-commerce, fitness, B2B, nutrition).
As far as I know, I haven't encountered a situation in which my SEO methodology didn't work.
Among our last content writing projects were articles about cloud storage, real estate, holidays, nutrition, fitness, and digital marketing. Over the next few weeks, I will be covering a variety of industries in my content.
The bottom line? Regardless of your industry, our SEO methodology can help you rank higher.
What is the process of consulting? Phone calls? Providing training? Detailed reporting?
We begin our SEO consultancy 3.0 process with an initial video call to understand your business goals and objectives.
As part of my SEO audit, I will focus on raw research for the first month of the project. It is easier to move forward after this initial discovery phase.  
On the basis of the data I have collected, I will implement the SEO strategy from the second month onwards.
As part of a monthly reporting process, I will be personally available for a series of calls.
How does it all work? As part of my regular work, I provide daily support and weekly/monthly calls.
Are you involved with our internal teams? Do you work in IT, sales, or marketing?
It is good news for the website if more teams are involved. As a consultant, I provide support and work with stakeholders across the entire funnel, from technical SEO to content.
My advice and recommendations cover all aspects of search engine optimization.
Is SEO training provided by you?
Although my main activity is being an SEO consultant, I can also help other SEO consultants, executives, teams, and business owners learn how to optimize their websites for search engines. 
It is possible for me to share my methodologies and case studies remotely or in-house at your company.
Can you describe the experience of working with a consultant?
SEO experts wear many hats, including sales executives, project managers and consultants, along with extremely advanced technical, content, and communication skills in order to achieve results for our clients.
It is not expected that SEO consultants will be plied with work, instead they should provide you with a clear strategy. The purpose of his work is to set up and advise you on your website's SEO strategy.
In short, working with a solo SEO consultant differs significantly from working with in-house SEO staff. While providing the strategy, the freelancer also takes care of urgent and non-urgent issues while organizing communication with you.
SEO Events and Speaking to Gigs Related
The work I do outside of SEO has become more and more important to me over the last 5 years. 
In the last 3 years, I have presented at conferences around Europe, including SMXL in Milan twice, SMX London and SEO Mastery Summit, a virtual conference attended by more than 40 experts.
Additionally, I contribute to many major marketing blogs, including SearchEngineLand.com, Searchenginewatch.com, SmartInsights.com, CrazyEgg.com, Semrush.com, among others. 
You can learn from my case studies, success stories, as well as new SEO strategies and techniques that worked for me.
You can contact me if you'd like to invite me to speak or to write for your blog.
Is There a Difference Between a SEO Consultant and an SEO Agency?
Businesses seeking organic growth can benefit from hiring SEO agencies if they are well-known, well-established, and can demonstrate expertise without incurring significant costs. SEO firms are expensive and lack transparency, which are their primary disadvantages.
An SEO Expert in London will provide you with a much more personalized, transparent, and cost-effective service. In order to achieve robust organic growth, I implement growth-initiating tactics. You'll be able to attract more consumers, convert more sales, engage more people on your landing page, and increase your income by increasing your visibility online. A United Kingdom SEO Freelancer is easy to find. Choosing a consultant with a high ranking is a good idea.
How SEO Consultants Can Help You
Do you recommend hiring an SEO Consultant if I have a small budget?
There is no doubt in my mind that the answer is YES. Nevertheless, I wouldn't recommend investing in SEO without first researching your users.
Make sure your website messaging and product/service are suitable for your target audience before you spend your budget. Then you will be able to understand where your website/product should go, particularly if you are a beginner.
The website won't be able to convert/read/whatever its purpose is if you don't. You can spend a lot of money to get the whole world to use your website, but none of them will be able to use it.
What is the best time to hire an SEO consultant for a new website?
For new websites with little to no Domain Authority, SEO can be frustrating as you don't see results immediately.
As such, you should do SEO as soon as possible since it can inform the structure of your website, the content you will write for it, the URL structure, the copy for your products, and technical optimization, which is critical to a good user experience.
What are the benefits of hiring a professional consultant?
Hiring an SEO professional appears to be a waste of money because there is so much free SEO information available.
The following are some reasons why an accomplished SEO specialist is a worthwhile investment:
Boost your SEO with cost-effective methods
Utilize your previous experience
Strategically plan for the long term
Ensure that data is used effectively
SEO may seem arcane and enigmatic to someone who has never used it before. The process is probably much simpler than most people realize, at least theoretically:
An SEO audit of your website
Performing an on-page analysis
Strategy for Content Planning
Various formats of content
Link building and off-page optimization
What is the expected turnaround time?
How long will it take for customers to see results is one of the most frequently asked questions. There are a few factors that determine the answer to this question.
Ranking Improvement
The SEO industry has evolved significantly over the years and will continue to do so for some time to come. In the old days of SEO, keywords dominated, and content that seemed fake to humans was well optimized for bots. Over the past few years, search engines have thankfully moved away from this model. A key feature of Google's search engine is its use of natural language analysis, which aims to interpret queries in a more human manner.
The current state of SEO is important if you want to improve your page score. With all attention focused on keywords, advertisers would relentlessly chase top rankings with either one or two keywords at the expense of all others.  In some cases, SEO experts spend their entire budget on only a few keywords in order to attract more traffic.
There may be a wait of several months.
The traffic you receive from your SEO campaign will increase as soon as it goes live. An SEO campaign can start seeing results in only six months, but it may take a year or longer to achieve its full potential.
A long-term, sustainable SEO strategy cannot be rushed, especially if it lays the groundwork for a long-term campaign. Nevertheless, if you are uncertain about the success of your campaign, a year seems like an incredibly long time. To ensure the best results, you should partner with a reliable and trustworthy SEO company like us. We can assist you in launching a successful SEO campaign if you contact us today.