The Perfect SEO Consultant in London
Get the Top Perfect SEO Consultant in London with a best SEO consultancy service provider. Our goal is to help you achieve the top spots on search engines like Google, Bing, and Yahoo by providing you with the best guidance.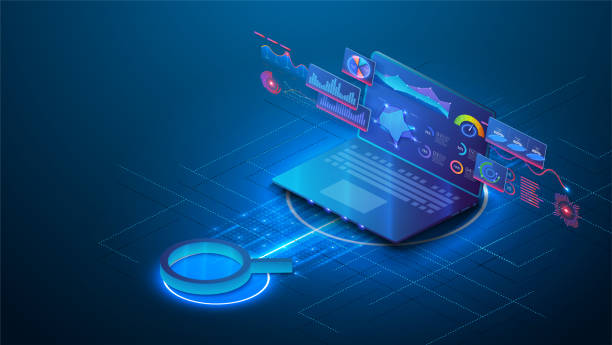 What Are The Benefits Of Hiring A Perfect SEO Consultant in London?
In order to rank for your target keywords on the first page of Google, you need a London SEO expert.
The following are some stats to consider:
There is an 88.6% market share for Google in the search engine industry. 
The number of searches Google receives each year is around 360 billion. 
67.60% of all user clicks go to the top 5 organic results on page one. 
An organic source is found to account for 53% of website traffic. 
Approximately 70% of marketers agree that SEO is more effective than PPC. 
A CTR of 31.7% is averaged for the 1st position in SERPs. 
Users click on only 0.78% of the second-page results. 
A Team of Top-Notch London SEO Professionals
Do you need an SEO Consultant in London who can produce real results? Congratulations, you have come to the right place. We have been providing SEO services to hundreds of clients around the world for more than a decade and deliver results on a daily basis. When we perform SEO on websites, we use industry-leading tools such as SEMrush, Ahrefs, and SERanking, which are different from those used by others.
With the help of a dedicated team of content writers, web developers, and link builders, we can deliver better results.
The following are some of my goals in my role as an SEO consultant:
Increase organic traffic.

Increase conversion rates.

Make sure your ROI (Return on Investment) is maximized

Brand visibility online can be increased.

Our Process for SEO Consulting Services in London, UK
Setting up SEO – Our first step will be to set up basic SEO so search engines can find and index your website. No matter what type of website you have—WordPress, Wix, or custom-coded—I am a specialist in optimizing it for search engines. Configurations for Google Search Console, Google Analytics, and Google Tag Manager were included in the SEO setup. To track the performance of your website, our web developers add script tags to it.
A comprehensive website audit – The first thing I do when I begin working on a website is to conduct a comprehensive audit to identify any major technical problems. When looking for technical errors on the site, I use tools like SEMrush Site Audit, Ahrefs, and Screaming Frog SEO Spider. There are numerous issues that are causing 404 errors, redirect errors, missing canonical tags on pages, issues with user experience, slow page loading, orphaned pages, errors with robots.txt files, and problems with Core Web Vitals.
The importance of keyword research – Without keywords, you cannot show up or rank in search results. This is why performing keyword research is so important. My keyword research service finds thousands of keywords that are easy to rank for your website. To find low hanging keyword opportunities for your website, I use tools such as Ahrefs Keyword Explorer and SEMrush Keyword Magic Tool. My keyword gap analysis can help you outrank your competition by finding your competitors' missing keywords on which you cannot rank.
Optimizing your website on-page – An essential step in SEO is optimizing your website on-page. My next step is to ensure that all the webpages or content on the website is well-optimized according to the keywords. By analyzing your website, I find pages with missing, short, and long meta titles and descriptions, images without ALT tags, incorrect URL structures, and duplicate content on your website.
The creation of content – Without content, you're not going to rank on search engines. In order to create and publish quality content on your website, I strive to do so every single time. In addition to blogging, landing pages, and service pages, our team of experienced content writers is equipped with the skills to generate SEO-optimized and high quality content.
The monthly performance report – You get a monthly performance report of your website every month that includes information on organic traffic, new users, and top content. In addition, I offer weekly, biweekly, or monthly calls so we can discuss the next steps with opportunities for increasing SEO performance.
FAQs about SEO Consultants
What is the cost of an SEO Consultant?
In general, SEO consultants charge between $75 and $100 per hour for their services. The cost can increase depending on the amount of experience and skill possessed by the SEO Consultant.
Exactly what does an SEO consultant do?
The SEO Consultant is responsible for various tasks such as keyword research, technical implementation, and link building. Their job is to perform every SEO related task that can impact your ranking position on search engine results pages.
What is the turnaround time for results?
It is impossible to give an exact answer to this question since search engines use over 200 different factors to rank websites. The success of your SEO campaign depends on the strategies and processes you use.
How can you identify an SEO expert?
It is important to consider various things before hiring a SEO expert, such as their work experience, their skills, and their customer reviews.
What Are the Benefits of Hiring an SEO Consultant in London?
A successful SEO campaign involves a lot of activities and tasks that require lots of time, and you need the skills to perform them. SEO Consultants are experienced individuals who can perform these tasks in less time so that you can save time and money.