Hridoy Chowdhury
Are you looking for an SEO consultant in London who can deliver results?
Congratulations, you just found it.
For the last 7 years, I've been working in the SEO industry. Over the last decade, I've worked with some of the largest companies in the UK and delivered tangible results every time.
If you let me, I could spout jargon in your face with the hopes of impressing you, but let's be honest, that would be boring.
My goal is to boost your business's revenue and enquiries by ranking your site on page 1 in Google.
I attend regular SEO conferences and stay up-to-date on all of Google's algorithm updates because I live and breathe SEO (yes, it's quite sad I know). 
As a result, I am able to remain competitive and deliver great results for my clients.
Let's talk if you're ready to dominate Google. Click here to schedule a call.
P.s – This month is already fully booked, and next month there is only one slot left.
For UK businesses, here is my SEO promise
It's My Guarantee
My team and I are so confident in their abilities that I am willing to put our business on the line in an effort to prove we can improve your search engine rankings:
I will give you a full refund if your ranking positions do not improve within 90 days.
There are no questions to be asked.
I Provide SEO Consulting Services
Our first step will be to jump on a quick call to figure out what you're looking to achieve and what keywords you want to rank for. Keywords can make or break a campaign, which is why they are so important.
Then, I'll arrange a meeting (or phone call) to discuss your options and what I believe is the most effective plan of action to improve your rankings, attain your goals, and rank at the top of Google.
Based on your current position in Google and what the competitors are doing, a campaign will be developed specifically for your website.
Once everything goes smoothly, we'll take on your account as a client and begin the optimization process. Dedicated to getting your website ranked highly on Google, I will work with you personally month to month.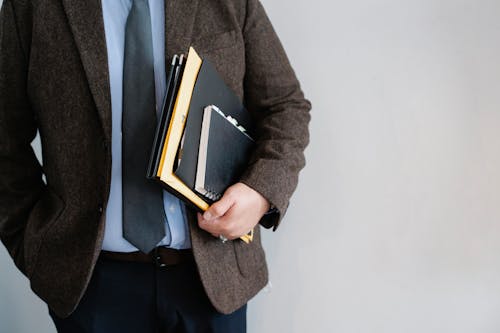 Our Team of SEO Specialist- Keeping You Safe and Secure
You've come to the right place if you're looking for an SEO Consultant in London who can provide solid consulting services. My SEO business started out as a freelance consultant and quickly grew into London SEO Service by Hridoy Chowdhury once I realized I couldn't help all these businesses on my own. 
In our current era, I have personally consulted with hundreds of business owners, and have delivered significant rankings increases to them every single time.
The reasons most websites fail are a lot similar to what I've observed while working on all these campaigns. The problem is usually caused by either poor On-Page optimization or toxic backlinks.
My personal process of triple checking all the On-page SEO before clicking "publish" ensures none of my clients suffer from these two things. During the first month of working with me, I will also conduct a comprehensive website audit to spot any toxic backlinks that could potentially cause trouble in the future. I consistently deliver great results for our clients thanks to these two factors and my vast experience.
Hridoy Chowdhury- Best London SEO Expert and Consultant
As a leading SEO company in London, we have been doing this for quite some time. As a result of our years of experience in the industry, we have an advantage when it comes to understanding the various nuances and best practices. My personal experience with technical aspects of campaigns grants me (and my clients) a significant advantage when formulating a campaign strategy.
Our SEO agency in London grew from a small business with the same tricks we use to satisfy our clients into a reputable agency.
As a result of our impressive background, you can trust us to provide you with the best strategies for establishing and growing your online brand. Our professional service will help you start up your business before the end of the year.
My knowledge of how search algorithms work has helped numerous businesses in London rank highly on search engines. We can always provide you with that much-needed momentum push towards the right direction, whether your business is a dental clinic, a law firm, a construction company, or something else.
A full day of private SEO training can also be provided to help upskill your existing marketing department. Personalized SEO Training workshops are tailored to meet the goals and needs of your business. Through Zoom and Google Meet, training can also be delivered remotely to businesses abroad.
Transparency & Reporting Every Time
All my clients are provided with a dashboard, allowing them to check the campaign's progress at any time. I believe in transparency, as a result all my clients receive detailed reports on their campaigns. A detailed monthly report is also provided on top of this. You've arrived at the right place if you're looking for a London consultant who provides facts and figures without stuffing the reports with jargon.
I offer a boutique service at fair prices. You can count on me to help as many business owners as possible succeed online, and I won't stop until you are generating tons of enquiries every day from your online marketing campaign.
FAQ'S
Most Popular Questions & Answers
How does an SEO Consultant help businesses?
A good SEO consultant will perform a variety of tasks as part of the SEO campaign such as competitor research, SEO audits, on-page and off-page optimization. However, their primary goal is to help your site rank higher on Google. Local SEO is typically the best approach for SAB's (Service Area Businesses), which is also known as service area businesses. As a result of local SEO, it's a lot easier to rank due to the fact that you're only competing with local businesses.
Your consultant should conduct a thorough keyword search to ensure your page ranks for multiple variations of the same term. As an example, there is a difference between "SEO consulting in London" and "SEO consultant in London", though both have the same meaning. You can generate 20 enquiries a month instead of five by utilizing keyword variation in your strategies.
What is the cost of an SEO Consultant?
It depends on what you want to accomplish. As an example, if you run a waste removal company and wish to rank on page one for "Waste removal London", that would be much cheaper than if you wanted to rank on page one for "insurance company London".
For small businesses who do not have the capital for a full-fledged SEO campaign, some SEO consultants charge for a one-off consultation.
Learn how we can help your business by getting in touch with us today.
What is the best way to go about hiring an SEO company or a consultant?
A campaign's scope and budget determine this. The choice comes down to preference since both options can support organic traffic growth. For a more personalized and boutique experience, we recommend the latter.
It is important to check if the offer includes link building services.
Do you still help companies based outside the UK?
Yes, of course. Our office is based in London, UK, but we have clients throughout Europe and even in the United States.
Describe the process of link building in more detail for me.
Getting backlinks from other websites is the process of link building. It is often referred to as a vote from another website to yours when another website mentions your website on their own. The number of backlinks a site has plays a significant role in its Off-page ranking. It goes without saying that quality overrides quantity when it comes to SEO.
What Are The Benefits Of Working With An Experienced Consultant?
When you know how Google's algorithm works, ranking in the search engine is pretty straightforward. There is so much room for growth and opportunity for ambitious business owners, which is why I provide professional SEO consultancy services. I can help you with both simple changes to your website, like changing the meta description, and complex SEO strategies.
The chances are you've been pondering how to make that next leap forward if you own a local business seeking a specialized local SEO service. I can help you grow your business as an SEO expert in London.
Get in touch with us today if you need SEO help.
What is the step-by-step process of SEO?
When you look at SEO from a broad perspective, it can be easy to understand.
There are two categories of SEO, On page SEO and Off page SEO.
To increase your website's visibility, you need to make all the necessary tweaks and optimizations. Taking action external to your website to make it more visible online, such as link building, is sometimes referred to as off page marketing.
Where can I find an SEO consultant?
Finding an SEO consultant is as easy as following these 6 steps
The first thing to do is ask around in your immediate network with the hope that someone you already know will recommend someone who they have used previously.

Make a few inquiries with the top ranking websites using the search term "SEO consultant + your city". It's a good sign that a consultant knows SEO if he or she ranks highly for a term like this.

Become acquainted with local SEO consultants by attending local meet-ups. Being able to meet face-to-face is an excellent way to get to know someone a little better. You will be able to make the best decision based on all of this information.

Review websites are a good source of information on companies and consultants.

Become a member of SEO-related Facebook groups and post your job and requirements there. Getting to know talented individuals is easy with Facebook groups.

Identify your city's preferred SEO partner by contacting web design agencies.
What is the process for hiring someone for SEO?
You can hire someone for SEO in 5 easy steps
Request a review of your website from the individual

As soon as your application has been reviewed, it is time to meet with them one-on-one to outline what your goals are. If you request keyword examples for the campaign, make sure they send them to you.

Make sure the keywords meet your objectives by reviewing and amending them

Calculate how much ROI you can expect from the keywords for which you're ranked. Using the industry standard CTRs along with the monthly search volumes, you can determine your ROI.

Ensure you are kept up to date on the progress of your campaign by signing the proposal and requesting monthly reporting.
SEO consultants make how much money?
SEO consultants in London earn an average salary of £30,418. When you consider the potential ROI consultants can bring to a business, this is relatively low.
You are just a phone call away from starting a whole new business..
Are you ready to dominate Google and take your business to the next level?
Get in touch with one of our SEO Consultant in London experts today to schedule a discovery call!